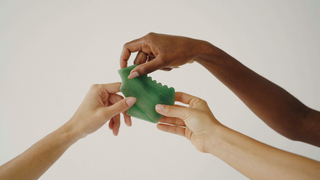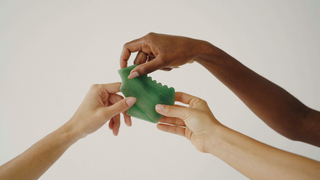 ready to left your skin glow?
WE UNDERSTAND SKIN
Join our holistic habits and let your skin glow like no other.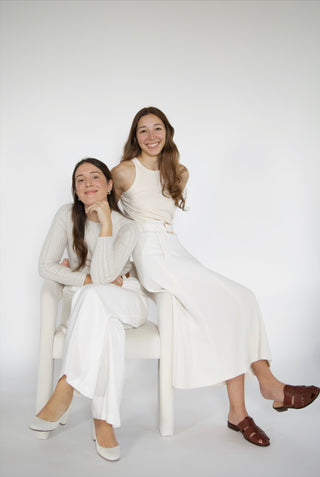 Inside Daily Habits
Founded by Latin American sisters, Karol & Kamila. 
As a result of years of skin irritation, rosacea, and stomach discomfort caused by prescript acne antibiotics, Karol (Esthetician) and Kami (Acupuncturist in Training)  decided to create Daily Habits. A brand that understands that our skin needs a holistic approach for it to thrive. 
We focus on creating simple & nutrient-rich formulas with ingredients derived from nature, such as plant and herbal extracts, and essential oils rich in vitamins, minerals, and antioxidants. As believers that topical skincare alone may not be enough to completely heal our skin concerns, we support our formulas with our face tools to create an ultimate healthy routine that will not only benefit your skin but also your overall health. 
Daily Habits is all about a holistic approach to balancing mind, body, and skin. 

Karol & Kami
Why Skin-Care Tools
Your skincare journey requires a holistic approach, your skin is a reflection of your inner body. With our tools, you can boost circulation, flush away puffiness, relax muscles, and lift and tone your face naturally. Not only are our facial tools beneficial for the health of your skin, but they can also enhance your self-care routine and create a luxurious at-home spa experience.
Gua Sha, Cupping, and Reflexology are holistic ancient techniques that have been practiced for thousands of years. For more than five years, we have consistently put these in practice, and believe that our skins' health is the result of them.
Our Ingredients
We truly believe its all about our daily habits.
We keep it simple & effective.

Every ingredient inside our formulas has a purpose, we see it as "skin-food" whatever our skin needs, we provide. We make sure all our formulas are clean, filled with good-for-you ingredients, and sourced from ethical suppliers who share our vision.

- Fragrance-free
- Sulfate SLS – free
- No parabens
- No silicones
- No talc
- No mineral oil
- No chemicals
- Vegan & Cruelty-free
Wholesale
Interested in bringing Daily Habits to your retail space?

Contact us directly and learn more about our retail partnerships. We work side by side with our retailers, and love expandiing our daily habits family.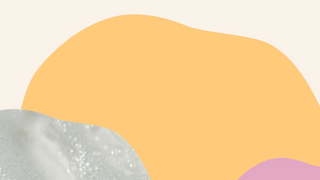 Join the community
Share your daily habits with us by heading to Instagram and tagging #dailyhabitsco
SHOP THE FEED
@dailyhabitsco