Testimonials
"Every minute of my training was professional and the theory section covered everything I needed to know. No stone was left unturned. The practical section was the best I have been to, and I was an educator at one point myself. This section was in three parts. Having the massage done on me so I can experience what it feels like, watching it done on someone else so I could see the positioning and movements and then performing the service while being guided to the correct technique."
"Obsessed with this workshop, I learned more in a day than I did in 6 months of school. I did the gua sha and the face cupping workshop and it has helped me get more clients! I can't wait to try the others. The 3-step method works wonders."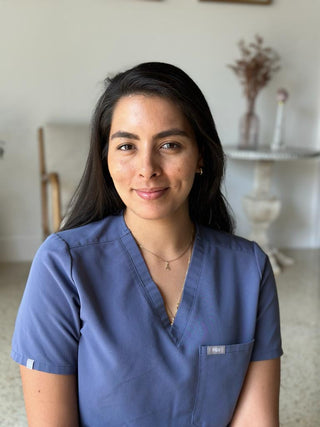 Your Instructor
ANDREA GARCIA
Skincare Specialist and Co-Founder of Daily Habits Workshops. She focuses on Gua Sha, Face Cupping and Buccal Facial Massage Techniques. She is the queen of buccals and can help depuff the skin like no other.