Good for
oily, dry, and aging skin.
What it does
boost collagen, promote blood circulation, target early aging signs, de-stress, helps relax face muscles. 
How we like to use it
day or night, right after doing our full skincare routine. We apply a face oil to help the cups glide smoothly, and glide them all over the face, outwards. 
Our habits
Pair it with our Bliss Face Oil to increase product absorption. 
Pair it with our
Bliss Face Oil
A clarifying, healing, and protective addition to your skincare ritual.
"I saw this on forbes and I knew I HAD to get it. WOW. My face feels healthier than ever. Natural botox for the win!"
– Ale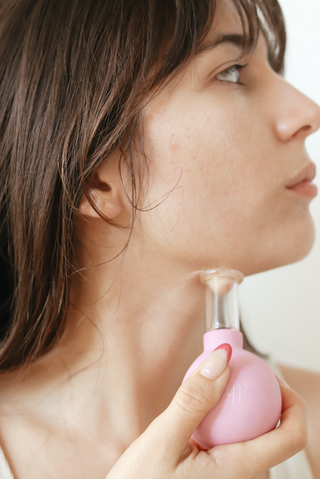 "I never heard of face cupping until coming across habits. I love how compact and cute they look. Aside from the aesthetic, when I use them I feel my face instantly become supple and beautiful."
– Jas